Description
The lightest Brompton Electric bike ever
The Electric P Line is available from just 12.7 kg (or 15.6 kg with the battery pack ready for riding). Designed for the best performance, with its titanium Advance Rear Frame and premium, weight-saving components. You can carry it, lift it, and ride it further.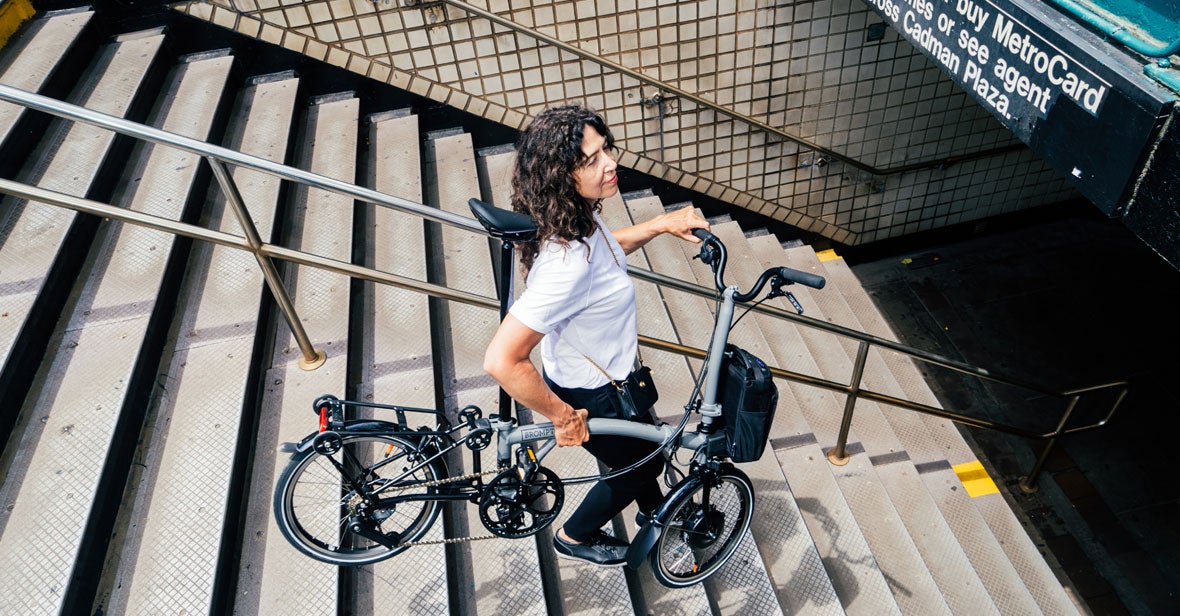 Even more portable
Folds in less than 20-seconds – tows and rolls easier than ever. The innovative dual-locking seat post means you can steer the folded bike by the saddle. The larger, lighter Advance Roller Wheels glide from street to building. And there's the Brompton-engineered Roller Rack (optional). The 341-gram rack is designed around the centre of gravity to minimise the feeling of weight, making your folded bike feel like a super light suitcase.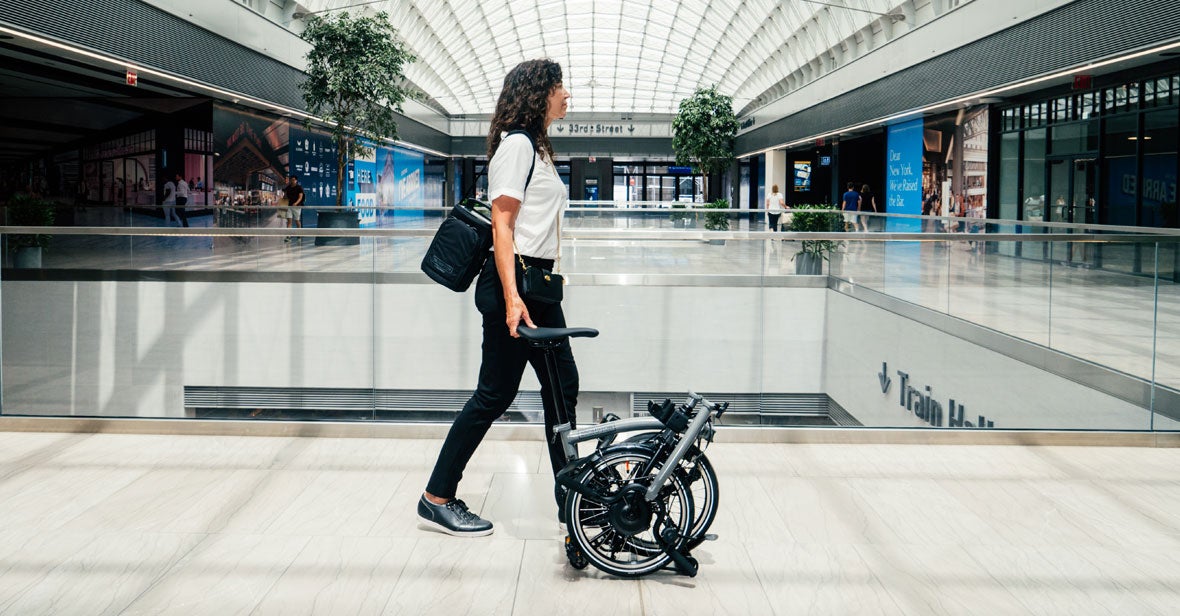 Spec'd to perfection
The compact Superlight 4-speed gearing system gives you everything you need to connect the city and beyond. Shifting is smooth and simple with a single gear lever. The Brompton Advance Suspension block comes as standard, sharpening control and handling. Add all the other Superlight parts and the premium touchpoints to the mix, and you have a truly next-level electric experience.