Description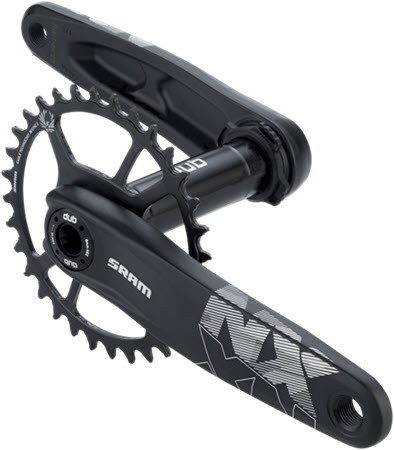 NX Eagle Crankset
The SRAM NX crankset delivers Eagle performance and is designed for SRAM's X-SYNC 2 chainrings. The NX crankset is engineered for complete chain control. Each tooth's profile is precisely engineered to work quietly, efficiently and securely with the Eagle chain's inner and outer links. DUB technology features a bottom bracket and spindle design, which together allows for a more uniform approach to bottom bracket fitment, better sealing against contamination and forward and backward compatibility.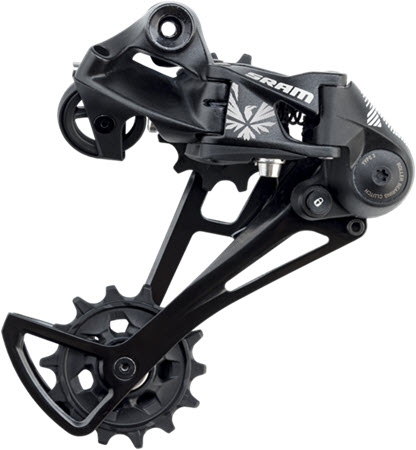 NX Eagle Derailleur
The NX Eagle derailleur features the proven SRAM 1x specific X-HORIZON design. The 14-tooth X-SYNC lower pulley easily facilitates 11 to 50 tooth cassette capacity and adds to NX Eagle's overall smooth-pedaling feel. The Type-3 ROLLER BEARING CLUTCH provides quiet, consistent performance and durability.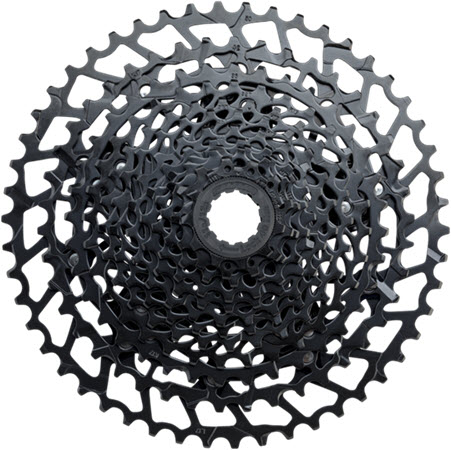 NX Eagle PG-1230 Cassette
Ride anywhere with the wide-range 12 speed 11 to 50 tooth Eagle cassette. The NX cassette gives riders every bit of the climbing range that the Eagle ecosystem affords with a simple upgrade to splined-drive body wheels.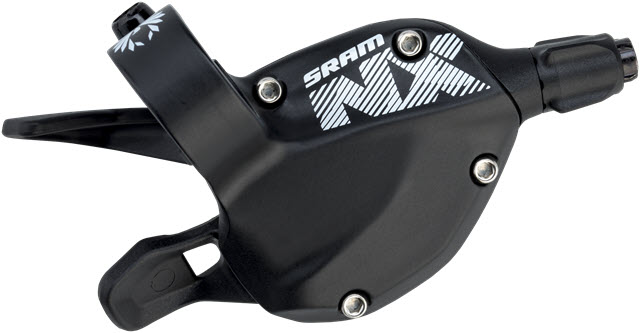 NX Eagle Trigger Shifter
Get on-demand gear selection throughout the entire range Eagle cassette. The massive range means you never worry about having the right gear for the terrain. NX Eagle means easy, intuitive shifting every time for every rider.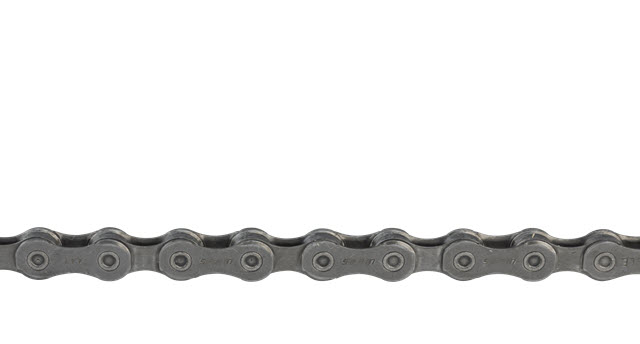 NX Eagle 12 Speed Chain
The basis of every Eagle drivetrain is its chain. The NX Eagle chain is designed and manufactured using genuine SRAM's Eagle architecture, so it is fully compatible with every other component in the Eagle ecosystem. The NX Eagle chain features solid pin construction, Eagle PowerLock and smooth, efficient shifting that you can count on every time out.